COVID-19 has caused economic chaos all across the world, but some businesses are flourishing amidst the huge changes the virus has forced upon society.
As restaurants, bars, and other entertainment venues like casinos and betting shops have closed their doors to punters across the world, online casinos, and particularly crypto casinos, have seen an influx in players since lockdowns began.
Physical Casinos Still Shut In Many Places
While some land casinos are slowly beginning to open again, most of them are still being extremely cautious and have either delayed reopening or have announced that they will stay shut for an extended period. Earlier this month, Detroit Mayor Mike Duggan said that it could be up to a year before casinos in the city reopen.
However, gamblers will be gamblers, and while the land casinos are suffering, the online casinos are booming. Companies like Evolution Gaming reported record revenues for the first quarter of 2020, clearly showing an uptick in interest in online casino gaming.
Crypto Casinos Are Growing Faster Than Others
While online casinos are growing in popularity in general, one specific niche is growing faster than others – crypto casinos. These casinos accept cryptocurrencies like Bitcoin, Litecoin, and Ethereum, all of which are popular with online gamblers.
Why are crypto casinos growing so quickly? There are a few reasons combining all at once to catapult them to the forefront of online casino gaming.
First, crypto casinos offer multiple advantages, such as fast transaction speeds and low fees. They also allow players to keep gambling transactions private.
However, the biggest factor for their popularity right now is that the cryptocurrencies themselves could quickly become a lot more valuable in the coming months and years. After the recent Bitcoin halving, many crypto industry experts believe a new bull run will soon begin, driving the value of most cryptocurrencies higher.
For gamblers, this is a tempting position; any jackpots won today could increase in value by multiples in the not-too-distant future.
Is the Coronavirus Combined With a Rising Market the Perfect Storm for Crypto Casinos?
Casinos and other online gambling sites were one of the first industries to adopt and accept cryptocurrencies. Over the past 10 years, the crypto gambling business has grown into a multi-billion dollar industry. However, they haven't yet overtaken mainstream casinos that accept fiat currencies like USD and EUR.
Could the combination of a global pandemic and a cryptocurrency bull market be the combination of events that cryptocurrency casinos like KingBit Casino have been waiting for? It's difficult to say for sure, but the incentives for gamblers to adopt cryptocurrencies are certainly there.
What incentives are those?
First, you have the increasing value of cryptocurrencies themselves. Bitcoin has risen from below $4,000 to briefly over $10,000 in the space of a few months. As the 2020 halving has just occurred, it is highly likely that its value will continue to increase, causing casino players to take risks to win more BTC.
Second, several governments from around the world have introduced deposit limits and online gambling bans during the Coronavirus lockdowns. Many players turn to crypto casinos to work around these temporary bans since most cryptocurrencies are permissionless.
Lastly, you have the mass-scale printing of fiat currencies by governments around the world. Lots of players are now beginning to see the value in scarce cryptocurrencies like Bitcoin, whereas before, this idea was still hypothetical. Cryptocurrencies could be about to have their moment in the sun, and crypto casinos will undoubtedly benefit when they do. This is an exciting time to be involved in cryptocurrency gambling.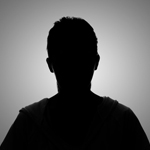 Author
: Rick from BestBitCasinos.com
My name is Rick, i'm a professionnal Writer & Reviewer for
BestBitCasinos
. I like to play Roulette (that is my favorite Casino Game). You can contact me
there