Cryptocurrency has quickly grown into a major force in the gambling economy. It's now used worldwide and represents a significant market share of the online gambling industry. There are a lot of things to love about gambling with cryptocurrency — it's fast, anonymous and convenient.
However, there are some things which nobody has told you about gambling with cryptocurrency! We're going to discuss them in this post.
Anonymous? Not always…
Gambling with cryptocurrency has a reputation for being anonymous and traceless, which makes it a very popular option for people who are trying to hide their behaviour. This could be due to law enforcement, social stigmas or simply a preference towards privacy.
Bitcoin is not a private blockchain — the ledger is public and open for everyone to witness. If you don't use coin mixing properly, it is trivial for anyone with a blockchain viewing tool to link together your gambling deposits, ultimately leading to your exchange account (and possibly your identity).
You may think that so-called 'privacy coins' such as Monero are safe bets, right? Wrong. In fact, a recent study revealed the shocking fact that 88% of Monero transactions can easily be traced to their source, even though all transactions are supposedly private.
Blockchain gambling isn't always fair
The fact that a casino uses cryptocurrency does not, by default, make it fair or 'unriggable'. This is a common misconception amongst novice players who have just started gambling with cryptocurrency. A site is made fair if it either uses a blockchain to settle and determine game results or if it uses a cryptographically fair mechanism.
Simply using cryptocurrency as a deposit method doesn't make the website fair! Have a look at FortuneJack — although they don't settle games on the blockchain, they use a verifiable fairness system which means that the game is always secure and fair at all times. Make sure that you always stick to casinos that have some sort of cryptographically verifiable game determination method. Without it, you are at risk.
A casino license means very little
You will notice that several large casinos usually have an official government gaming license that authorizes them to provide gambling services online. Does this make them trustworthy? No, not at all. Anyone can purchase a gambling license from Curacao officials.
What makes a website trustworthy is its track record — how long have they been around? Are there any credible scam accusations, and do they process all of their withdrawals on time? These are the factors to look at whilst determining how trustworthy a casino really is.

For example, BetKing.io was a very popular (and licensed) online cryptocurrency casino, but the owner, Dean Nolan, ended up running a series of exit scams and came away with millions of dollars in user funds.
On the other hand, Kingbit Casino is an excellent casino with a track record of providing great customer service and fast withdrawals. This is the kind of casino you should aim to play at! Don't look into the license — look into the reputation.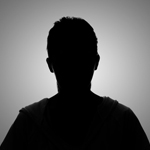 Author
: Rick from BestBitCasinos.com
My name is Rick, i'm a professionnal Writer & Reviewer for
BestBitCasinos
. I like to play Roulette (that is my favorite Casino Game). You can contact me
there