In case you're wondering why the prices of Bitcoin and several large-cap altcoins have been surging in the past 24 hours, it's because one of the world's largest payments firms, PayPal, announced that it is embracing cryptocurrencies.
PayPal announced that it will allow its 346 million active users to buy, sell, and pay for goods and services with Bitcoin, Ethereum, Bitcoin Cash, and Litecoin. This is undoubtedly huge news for the crypto industry, and the markets have responded with a strong rally.
While waiting for it to happen, find there the best bitcoin casinos.
Unpacking the PayPal Cryptocurrency News
As always with these announcements, cryptocurrency news outlets, forums, and YouTube channels leapt into action to promote the news. However, it's important to understand the details of the story and what it means as well as what it doesn't mean.
First, PayPal confirmed that the cryptocurrencies mentioned can be used to pay the 26 million merchants on its network. This is huge news, but it needs to be tempered by the fact that the tax codes in most countries impose capital gains taxes on selling cryptocurrencies, making them unsuitable for day-to-day purchases and creating accounting difficulties for both those who choose to use them and those who choose to accept them.
Second, PayPal confirmed that users will not be able to deposit or withdraw cryptocurrencies to their PayPal wallets. This triggered a negative response from some crypto purists who live by the mantra "not your keys, not your Bitcoins." However, PayPal's language on this matter was ambiguous. It stated that this was "currently" the case, causing many to speculate that this will change in the future.
Third, and despite the previous two points, this is massively bullish for cryptocurrencies. It's a nod of approval from one of the world's largest payment companies, which is also known to be extremely strict about complying with the law and relevant regulations. This makes it almost certain that future US cryptocurrency regulations will be friendly to the industry.
PayPal also announced that it had obtained a custodial Bitlicense from the New York State Department of Financial Services (NYDFS). This allows it to form a partnership with Paxos Trust Company, facilitating the buying and selling of cryptocurrencies.
It's also important to note that with PayPal's solution, the 26 million merchants on its network will never handle cryptocurrencies directly. The coins will be sold for fiat currencies before reaching the merchant, eliminating the risk for the seller while allowing crypto enthusiasts to pay with their favourite coins.
What Does This Mean for Crypto?
In a nutshell, it's one of the most positive news releases for the cryptocurrency industry in a very long time. PayPal acknowledged the importance of "virtual currencies" (it did not call them cryptocurrencies), and mentioned its desire to facilitate their use and the growth of the industry.
When you consider PayPal's sheer size and scale, the news is massive. Many PayPal users will now be exposed to the four cryptocurrencies mentioned, and if any of them were reluctant to open accounts on cryptocurrency exchanges to gain exposure, PayPal's new solution eliminates the need to do that. It's fair to say that at least a percentage of PayPal users may at least buy and sell cryptocurrencies in their wallets, even if they don't use them to buy or sell anything.
For years, one of the main obstacles to the growth of crypto markets has been the perceived barriers to entry. While Coinbase is user-friendly for crypto users, crypto is still an alien world to the vast majority of people on the planet. Being able to buy, sell, and exchange them on PayPal, a brand that is almost universally recognized by internet users, solves this accessibility problem and lends all four cryptocurrencies a degree of respectability and legitimacy they have not previously enjoyed in the minds of everyday users.
How Have Crypto Markets Responded?
Positively, to put it mildly. Roughly 24 hours after the news, Bitcoin pushed through $13,000, a strong point of resistance for almost two years. Crypto communities lit up with speculation that Bitcoin would soon blast to $20k, after which the sky's the limit. Altcoins also rallied strongly on the news based on speculation that other coins will be listed on PayPal in the future.
It's too early to say whether this news will be the catalyst of a longer cryptocurrency bull run, but for now markets are excited, and it's difficult to see how this won't have some positive impact on the price. It will certainly make it easier for millions of PayPal users to buy these four popular cryptocurrencies if a longer bull run does unfold, potentially driving prices to new highs.
Why Would PayPal Make This Move?
While Bitcoin maximalists and crypto enthusiasts would like to think that PayPal is embracing crypto before it makes it obsolete, that's not likely the case. While cryptocurrencies are growing in popularity, they're not widely used for payments for several reasons, and they're no real threat to PayPal's core business as a payment processor in their current form.
In reality, PayPal will likely make a lot of profit from fees. As users buy, sell, and exchange cryptos, PayPal will generate revenues, as Coinbase and other exchanges do now. In essence, PayPal is expanding its business model and becoming a cryptocurrency exchange. With its massive user base, if even a small percentage of them choose to buy and sell cryptocurrencies it could generate substantial fees for the company.
While this is in PayPal's interest, it undoubtedly helps cryptocurrency adoption and legitimacy. As Michael Saylor, CEO of Microstrategy said, this move makes it possible for any company to allocate some or all of their cash reserves into Bitcoin with a few clicks. Shares in Microstrategy, which allocated the majority of its treasury reserve to Bitcoin earlier in 2020, jumped by more than 6% on the news. This is certainly positive news for cryptocurrencies. Will it spark a longer bull run and cause Bitcoin to reach new all-time-highs? It's too soon to say, but it's an exciting time for crypto holders.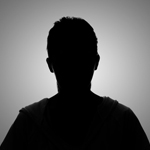 Author
: Rick from BestBitCasinos.com
My name is Rick, i'm a professionnal Writer & Reviewer for
BestBitCasinos
. I like to play Roulette (that is my favorite Casino Game). You can contact me
there